HOUZZ OF 2018, GREEK ST, SOHO
Interior Design by Run For The Hills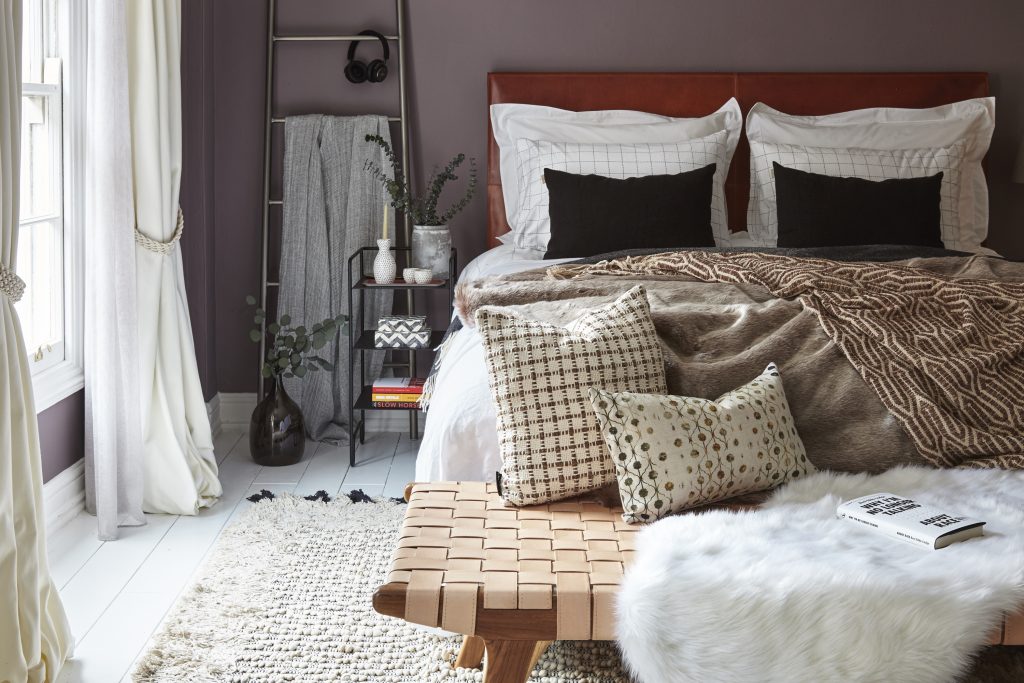 We are very excited to finally get to talk about the Houzz of 2018, which opens its doors in Greek St in less than two weeks. 
We were approached towards the end of last year by Houzz UK, and invited to pitch for the opportunity to partner with them on a major pop-up installation in the heart of Soho designed to showcase the coolest upcoming interior design trends of 2018. 
Originally, Houzz reached out to a range of top London design studios, planning to give each successful consultancy a single floor of the five-storey townhouse to design. But, they fell in love with our Run For The Hills concept pitch, and invited us to concept and style the entire house as the sole designers of Houzz of 2018. A huge task in such a small space of time, but we didn't hesitate, and signed up on the spot. 
Our design brief has been to transform 19 Greek Street into an utterly instagrammable home for a stylish urban couple and their equally fashionista toddler. Our 'Clients' work in the creative industries and are passionate about fashion, architecture and design. Being design savvy, we know that they would already know how to play with style to create something uniquely "them". Like them, their home needs to be a confident mix of high end and high street. So we have tried to conjure up what would make our host Clients tick. What they'd want and need to have in their home to make them happy and productive. To devise a wow look and feel which does justice to this stylish family, but also create a cozy, welcoming and lovely place to call home. 
"We were absolutely delighted to be selected as the interior designers of Houzz 2018. It's such a cool concept and a wonderful showcase for us. Selecting gorgeous design products and working them up into a beautiful design scheme. There are some wonderful partners on board and it has been a really exciting creative collaboration. A real coming together of creative minds. The Greek Street Georgian townhouse venue is an amazing blank canvas and we can't wait to see it transformed into the Houzz of 2018." 
Anna Burles, Creative Director, Run For The Hills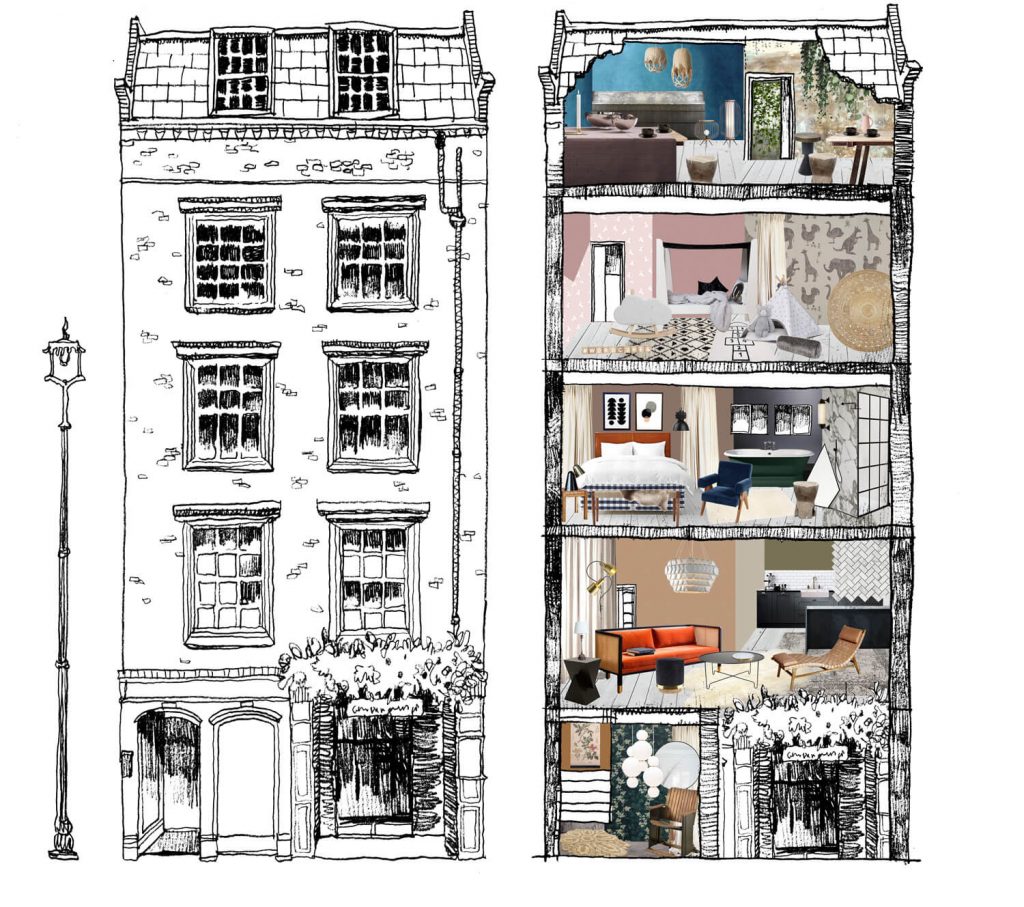 COMING UP WITH THE DESIGN
Houzz had given us a really inspiring creative brief and asked us to work in some key emerging design trends, which we interlaced with our own style predictions. All of which then formed the bedrock of our final concept. So our design takes in an exciting array of style trends including modern craft accents, fun pops of the 1970s, the wonders of velvet, pink hues and shades of forest green, plus a few references to the incipient Japanordics trend, with a backdrop of beautiful planting. We have also worked hard to create a cozy, welcoming space, the kind of place we all love to call home.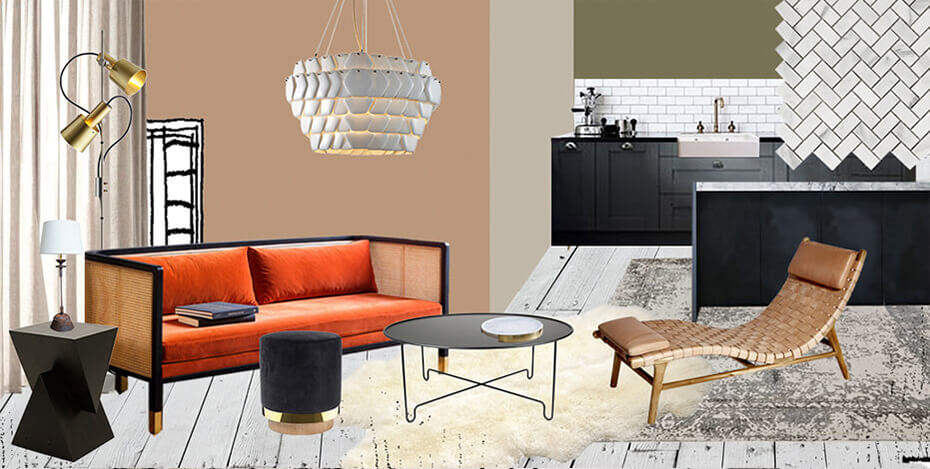 PULLING IT ALL TOGETHER
We are now in the final stages of pulling the design together. A scheme which is grown up and glamorous, but also fresh and earthy, with lots of lovely, tactile and sensual textures. And laced through with lots of fun touches, particularly in the kids room, where our imagination could run riot. The house will be filled will be lots of beautiful plants and natural materials, accented by some luxe upholstery and soft sheers dressing the windows. Metallics and strong blacks will play against a paint palette which is a smorgasbord of warm, atmospheric and playful colour. Layers of decorative mood lighting, accessories, mirrors and art will add the final styling layer.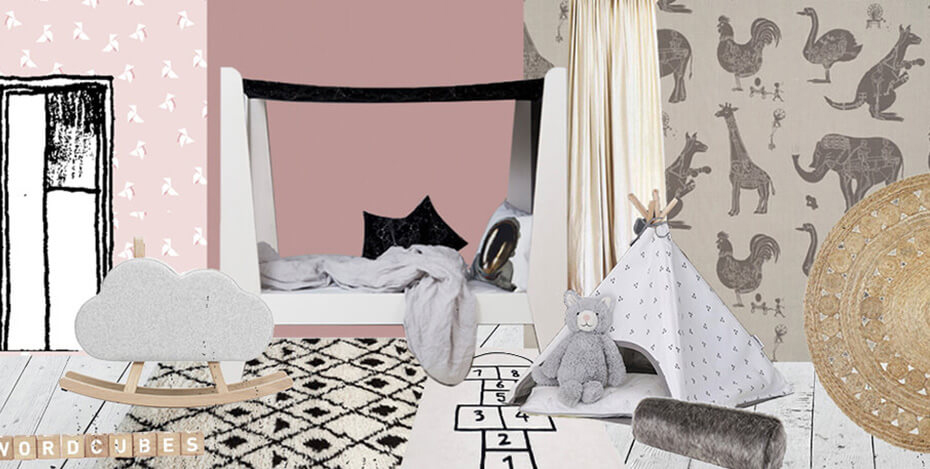 A HEART BEAT
The space also needs to feel lived in, as though the family has just popped out. So we have woven in lots of characterful touches and personal flourishes which will make the space feel like a home, not a showroom.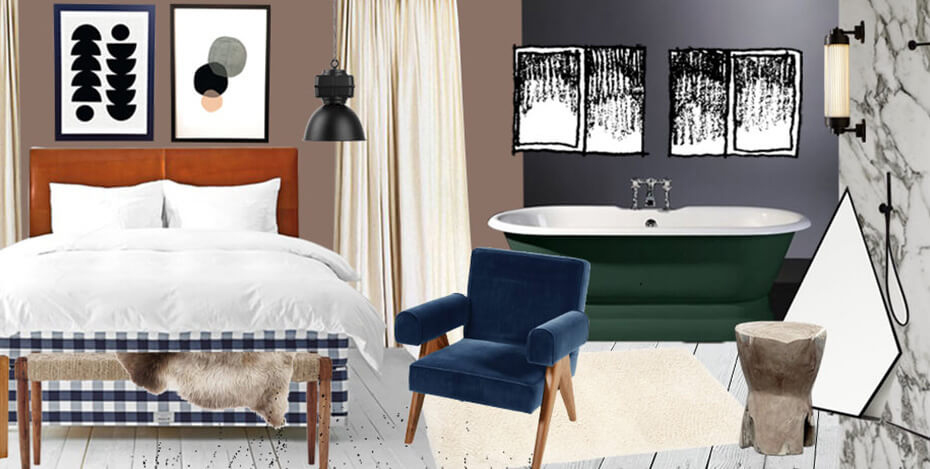 ADDING A RUN FOR THE HILLS TWIST
We also wanted to add our signature design flair to the project. By deliberately taking some iconic, well worn and much loved pieces and styles, and giving them an original twist, by juxtaposing them with unexpected accessories, colours and treatments. Creating something even more beguiling than the component parts. Which we think is the magic of good interior design and styling. Creating something original and magical from products which may have been used before in very different contexts. A real home can't be full of expensive one-offs and bespoke products, so one of the key strengths of a designer needs to be the ability to work cleverly with high street products, combining them in creative ways which gives sets them in an inspiring new context. The most stylish of fashionistas never wear top to toe designer, they combine the occasional luxury piece with very affordable high street gems. And that's exactly the same in interior design. 
We can't wait for the doors to open on the The Houzz of 2018 and to give people a tour around the space. 
THE DETAILS
The 'houzz of 2018' will be open to the public from 11am to 6pm from: 26th – 31st January 2018. 19 Greek Street, London W1D 4DT.
For further information about the design, images of the interior and interviews with the designers please contact Friends & Co.
Christine Samuelian & Belinda Fisher
Christine@friendsandco.co.uk  /  07957 203 037
Belinda@friendsandco.co.uk   /  07808 721 308